OUR STORY & SPECIALIZED APPROACH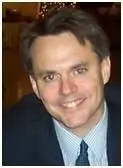 Philip J McMahon B.A.,M.S.,D.min,Psy.D
PRESIDENT

BIOGRAPHY
Philip J. McMahon is an international expert in the areas of clinical leadership coaching and strategic, structural, systemic, psychoanalytic thinking as applied to leadership, organizational development and Executive, leadership, team and organizational coaching. He brings to the international consulting field a rare synergistic set of skills and credentials focusing on the executive, leadership and organizational development consulting domains having served as a consulting psychologist as well as several decades in chief executive and chairman of the board capacities of often large and complex organizations.
He initiated his professional career in the early 1980's as a clinical-forensic and consulting psychologist and continues to hold licensure as a psychologist in a number of jurisdictions and has held a number of specialty certifications in addictions as well as concurrent disorders. His professional focus as a psychologist has been on the clinical and forensic evaluation, consultation and intensive psychotherapy of leaders, executives and high asset professionals on both ends of the performance continuum. His endeavours led him provide high performance consultation and coaching to executives and leadership teams seeking to reach a higher level of performance, psychological resilience, mental toughness and depth oriented improvements in emotional intelligence to enhance career and organizational success. His work also focused on directing a number of private executive and professionals in distress evaluation and treatment programs and has served as a consultant to a number of employee assistance as well as corporate workplace health programs. He has extensive experience working with Corporate leadership clinical issues focusing on provision of psychotherapy, evaluation and emergency interventions with executives, professionals, high achieving professionals who have been formerly high achieving but who have de-compensated as a result of stress, career burnout, psychiatric problems, substance abuse issues or position related exposure to severe trauma. He has large experience working with what has been termed the "dark triad" (narcissism, psychopathy, Machiavellianism) certain of executive personalities along with other psychological health and personality trait issues that can de-rail an executive or high asset professional career.
While always maintaining a commitment and private practice working with executives and professionals on an individual and group basis, his career quickly found him moving rapidly up the organizational ladder where over the past 33 years he has served in progressive executive leadership roles and served in a number of chief executive as well as chairman of the board roles of often large and highly complex organizations. His unique background led him to accepting positions as well as long term consulting assignments in a wide variety of large and complex organizational settings requiring reform, radical turnaround as well as organizations undergoing merger and acquisitions as well as intervening in organizational settings with serious management and labour relations issues and requiring massive change management and re-structuring initiatives.
His education is as unique as his experience in that he hold's two Doctoral degree's with a focus on psychoanalysis as well as existential psychology. In addition, he was a merit scholar holding a full Doctoral scholarship focusing on issues of transformational leadership, and in particular the clinical dynamics of leadership. In addition, he has undertaken extensive management and leadership education including graduate work focusing on labour relations, negotiation, mediation and arbitration. He holds licensure as a psychologist , is a member of the American psychoanalytic association as well as the American leadership development association.
While engaging in a complimentary but dual focused career as both senior level executive as well as a corporately focused psychologist, he came to intimately understand issues, conflicts and complexities that can de-rail or seriously hamper the organization on every level of system including politics, organizational silo development, turf wars, significant mission drift, organizational structural design and system flaws along with a major dichotomy between planned corporate strategic direction and lack of a supportive or complimentary organizational culture.
OUR APPROACH
While attending to the organization as a unified entity Pneuma's work focuses primarily on the system-psychodynamics of individual executives, executive team's and key professionals driving organizational performance. As a boutique specialty leadership and organizational coaching, development and consultation firm Pneuma Consulting Group's individual, team and total organization's diagnostic and change interventions utilize a highly specialized method that focuses on (psychodynamic-systems structural and clinical leadership theory) on system, structure, process strategy and individual and team executive/leadership psychodynamics that address the executive and executive team members synergy between their internal self-psychodynamics, internal conflicts, needs, drives, attachment patterns, defensive structure and specific blind spots and interpersonal relationships as they effect group, team and the organization as a whole.